Empower your Future
Asian Real Estate Association of the East Bay
About Us
Core Beliefs
AREAEB is a non-profit organization uniting real estate licensees and other professionals concerned with assisting, servicing and educating the East Bay Asian community on real estate issues. The group is chartered by real estate professionals to continually increase, improve and distribute our knowledge and real estate expertise to our clients, associates and fellow members so that we may each better serve our local communities. With an initial base of Real Estate Brokers/Agents, Attorneys, Title Company Representatives, 1031 Exchanges Experts, Investment Specialists, Actual Investors, and Financial Advisors, we strive to enhance, enrich and empower our EastBay community through education and support. Our mission is simply to expand and enhance the level of expertise of our members so they can in turn provide top notch real estate expertise that our communities deserve.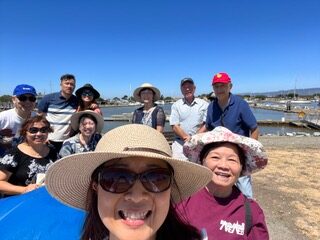 We are excited to host our annual barbecue this year! Join us at the San Leandro Marina Park – Pescador Point. We will be providing some bbq meats. Please bring a dish to share and invite your colleagues!
read more
Connect | Support | Advocate
Join our non-profit organization today to help connect, support and be an advocate for you and the professionals you work with.
Charity Donation
The Asian Real Estate Association of the East Bay is a Nonprofit under IRS Code 501(c). All donations to AREAEB are tax deductible and help support the work we do in the East Bay Community. In the past, we have donated and volunteered with Alameda County Food Bank, Meals on Wheels, Feed the Hunger, as well as starting our own Scholarship Fund. 
Renew your
membership online!
Stay connected and help support the education and advocacy work of our non-profit organization.